To view this newsletter on our website or access it in a different format (i.e. HTML, plain text, Word or PDF), please visit the "I Can Afford College" Press room.
California's College Promise to You

The California Community Colleges is keeping its promise to make higher education even more affordable and accessible and to improve student success.
Since 1985, California community colleges have offered the Board of Governors (BOG) Fee Waiver to students in need. This effort alone has waived enrollment fees for more than 5.1 million eligible students!
Fast forward to 2017 and California community colleges are building on their student success efforts. Across the state, community colleges offer various "promise" programs, which are financial aid initiatives aimed at expanding and implementing pathways to help reduce students' cost of higher education and reduce their time to complete their higher education.
The California College Promise program efforts are based on America's College Promise, which sparked a national conversation about college affordability.
California College Promise programs vary by college but range from $1,000 scholarships to one to two years of fee-free community college. These financial resources help cover educational costs such as fees, books, supplies, supportive services, transportation and housing.
Many of the promise programs are available to high school graduates living in the area of the community college offering the program. Learn about the California College Promise programs near you by visiting: www.calcollegepromise.org
---
Say Hello to the New Chancellor!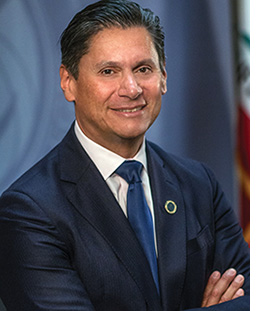 In July, Long Beach Community College District Superintendent-President Eloy Ortiz Oakley was named the new chancellor of the California Community Colleges. Chancellor Oakley has years of higher education leadership and is the perferct choice to help lead the largest and most diverse system of public higher education in the nation.
The new chancellor was a pioneer in the college promise movement and helped form the Long Beach College Promise which guarantees a tuition-free year at Long Beach City College and preferred admission status to California State University, Long Beach after completing transfer requirements. The Long Beach College Promise helped shape President Obama's 2015 initiative, America's College Promise.
The "I Can Afford College" campaign is honored to welcome Chancellor Oakley to his new role which started in December 2016. To learn more about the new chancellor please visit: http://bit.ly/2a2qi1K
---
Three Winners Announced for the 2016 "Watch & Win" Sweepstakes!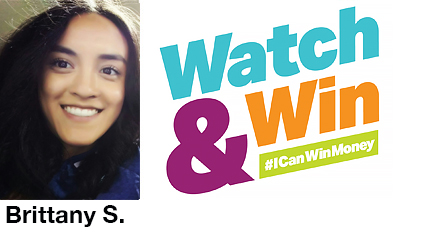 The California Community Colleges "I Can Afford College" campaign announced the winners of its 2016 "Watch & Win" sweepstakes. Nearly 3,000 Californians watched and shared the "I Can Afford College" exclusive video "A Little Bit of Magic" for their chance to win a $5,000 scholarship, a MacBook Air or an iPad.
Participants entered the sweepstakes by first watching the video "A Little Bit of Magic" featuring and produced by American social media celebrity Zach King. Then, after taking a short quiz about the video, participants could enter a drawing for a chance to win. The three winners were selected at random.
The grand prize winner, Brittany S. from Fontana, won the $5,000 scholarship. Brittany currently attends Chaffey College in Rancho Cucamonga and is planning on using the prize money to further pursue her nursing degree.
"It's a blessing to have won the 'Watch & Win' sweepstakes! I'm currently completing my GEs and would like to apply for the nursing program at Chaffey College. Once I secure my associate degree, my goal is to transfer to a 4-year university," said Brittany.
As second place winner, Katherine M. from south Los Angeles, won a MacBook Air which will help her with her course work this semester. The third place winner Miguel A., from the city of Calimesa in Riverside, won a new iPad.
Congratulations to Brittany S., Katherine M. and Miguel A. And, a big thank you to iHeartMedia for sponsoring this year's "Watch & Win" sweepstakes and providing all of the prizes. For details on future sweepstakes and valuable financial aid information be sure to visit and bookmark icanaffordcollege.com.
---
A Bachelor's Degree Program May Be Coming to a California Community College Near You
Have you heard? In fall 2016, 10 California community colleges began offering bachelor's degree programs.
Last year, 15 California community colleges received approval to participate in a landmark pilot program that would allow them to offer bachelor's degrees in various fields. While five of the approved colleges won't launch their programs until next fall, 10 colleges began their programs this year.
"The community colleges are uniquely positioned to deal with the flexible and changing world," said Gov. Jerry Brown, who signed the legislation establishing the Baccalaureate Degree Program. "I think we have to get a very broad sense of what higher education is – and higher education now, is breaking free of the more traditional parameters, constraints and images."
These programs were created to help Californians prepare for success in high-demand career technical education disciplines. Many of these disciplines are increasingly requiring baccalaureate degrees. The bachelor's degree programs are aimed at increasing college participation rates and improving workforce training opportunities for local residents, especially those who are unable to relocate to an area with a four-year college because of family or work commitments.
For more information, visit the bachelor's degree program page of the college websites listed below.
Antelope Valley College – Airframe Manufacturing Technology
Bakersfield College – Industrial Automation
Feather River College – Equine and Ranch Management
Foothill College – Dental Hygiene
Rio Hondo College – Automotive Technology
San Diego Mesa College – Health Information Management
Santa Monica College – Interaction Design
Shasta College – Health Information Management
Skyline College – Respiratory Care
West Los Angeles College – Dental Hygiene


---
Want to Transfer to a CSU? Try the
"A Degree with a Guarantee"
Transfer Program

The Associate Degree for Transfer (ADT) is a degree program offered at California community colleges that is designed to provide a clear pathway to a California State University (CSU) major and baccalaureate degree. California community college students working toward an Associate in Arts for Transfer (AA-T) or an Associate in Science for Transfer (AS-T) degree complete 60 semester units (or 90 quarter units) of required general education coursework and major-specific lower division coursework and upon transferring to a CSU, receive priority and guaranteed admission with junior status.
Students who have been awarded an AA-T or AS-T degree are able to complete their remaining 60 units for their baccalaureate degree at a CSU. Community college students should work with their college transfer advisors or counselors early on to develop an education plan. It's important to remember, transfer students in the program still must apply and meet all of the CSU admission requirements and deadlines.
Additionally, the California Community Colleges and CSU have made it easier than ever for students to chart their path to a bachelor's degree on the ADT website. The Get Started page includes a quick tips list for high school, community college and in-between students. The search tool on the site also allows students to search degrees offered at different community colleges and identify CSU campuses as potential transfer destinations. The ADT program makes transferring possible – but you make it happen.
To learn more about the Associate Degree for Transfer program visit ADegreeWithAGuarantee.com.
---
Additional Transfer Opportunities Between California Community Colleges and Historically Black Colleges and Universities
Furthering its commitment to college accessibility, the California Community Colleges has expanded an agreement to include 12 more Historically Black Colleges and Universities (HBCUs) in its guaranteed transfer program. Now, a total of 21 HBCUs are offering guaranteed admission for California community college students who meet certain criteria.
"The California Community Colleges system offers multiple ways to increase the transfer opportunities for our students," said California Community Colleges Board of Governors President Cecilia V. Estolano. "This program opens even more streamlined transfer pathways to some of the best and most diverse colleges in the nation. I hope students check out this chance to further their higher education goals at these exceptional institutions."
To receive guaranteed admission with junior standing, students must: apply to a participating HBCU; obtain a transfer-level associate degree with a GPA of 2.5 or higher; and complete the Intersegmental General Education Transfer Curriculum or the California State University General Education Breadth pattern. Students are also guaranteed admission by earning an Associate Degree for Transfer or by completing 30 or more CSU or UC transferrable units with a GPA of 2.5 or higher. Interested students should meet with a counselor for information and/or to develop an education plan.
HBCUs were founded to serve the higher education needs of African-American students, though they are open to all students. Most HBCUs are located in the South and East Coast regions.
For more information on the guaranteed transfer agreement and to see all of the participating HBCUs, visit: www.cccco.edu/HBCUTransfer.
---
California Community Colleges Remain Committed to All Students
The California Community Colleges has reaffirmed its commitment to supporting all students' pursuit of their higher education goals.
In November 2016, the California Community Colleges Chancellor Eloy Ortiz Oakley joined University of California (UC) President Janet Napolitano and California State University (CSU) Chancellor Timothy P. White in asking President-elect Donald J. Trump to continue the Deferred Action for Childhood Arrivals (DACA) program, which allows children of undocumented immigrants to pursue higher education in the United States.
Combined, UC, CSU, and the California Community Colleges have tens of thousands of DACA students across the state. The official letter from all three systems represents a joint commitment to diversity, inclusiveness and the continued support of all students pursuing higher education.
Chancellor Oakley noted, "It is vital that these students, who were brought to this country as children, have the ability to learn without fear of being deported. The California Community Colleges stand with these students because they represent some of the best qualities our state and nation have to offer."
Since its implementation in 2012, DACA has already benefitted 750,000 people nationally and continues to help students pursue their education goals – whether they be to earn a degree, certificate or pursue career technical education skills – at a collegiate level.
---
Do I Qualify? How do I Apply? Financial Aid Tips for First Time Applicants
Are you eligible for financial aid at a California community college? Good question. Even if you aren't sure you'll qualify, you should still apply as you'll never know if you might be eligible. You don't want to miss out on free money for college, do you? Check out these tips to help you when applying for financial aid.
Check Your Eligibility—What type of aid do you qualify for?
Start by submitting a Free Application for Federal Student Aid (FAFSA). This is the form that is used to determine eligibility for most types of student financial aid.
The types of aid you are eligible for depends in large part on the information you put on your application, including your family income and assets.
Know Your Dates and Deadlines—Prepare ahead of time and file early!
March 2. The deadline for applying to the California Dream Act and turning in your FAFSA and verified Cal Grant GPA to qualify for a Cal Grant.
September 2. A secondary deadline for your FAFSA and Cal Grant GPA Verification (this is specifically for Cal Grants awarded to California community college students).
The FAFSA will be available every year on October 1. Filing early will give you a better idea of what your financial aid package will look like and gives you a better chance to receive more aid, if you qualify.
Even though there are key dates and deadlines to keep in mind, at California community colleges, you can apply for financial aid year round, including the Board of Governors (BOG) Fee Waiver. In addition, certain types of aid, like the Federal Supplemental Educational Opportunity Grant (FSEOG) and Work Study, are awarded on a first come, first served basis – so, it's important to apply right away and check with the financial aid office at your college for more details.
Get Help—Need additional help or extra clarification?
You can get free, in-person, one-on-one help from a California community college financial aid advisor. Financial aid advisors are available for you at all 113 colleges, simply use the zip code locator on www.icanaffordcollege.com to find the nearest financial aid office and get connected via e-mail, the phone or an in-person appointment.
Keeping in mind these financial aid tips will help set you up for success in your higher education journey!
---
Check out the "I Can Afford College" campaign on Instagram!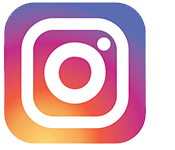 www.instagram.com/icanaffordcollege
---